6-in-1 Multi Opener can open six different types of seals/lids easily, such as bags, safety seals, pull tabs, bottle caps, bottle tops, jar lids without hurting your hand!
Not just for the home, you can take it along to picnics, camping and trips since it is Easy to Clean!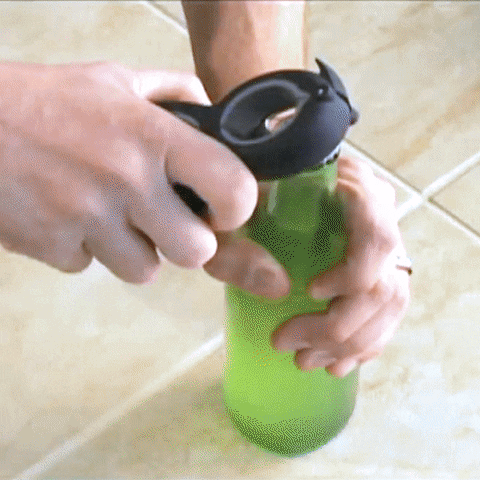 FEATURES
HIGH QUALITY – Made of stainless steel 2CR14 material + TPR matte feel comfortable, high hardness and corrosion resistance.
MULTI OPENER – Twist the Bottle; Lift the Pull Tab; Pop the Cap; Tear the Safety Seal; Tear the Vacuum Bag; Twist the Stubborn Jar Lid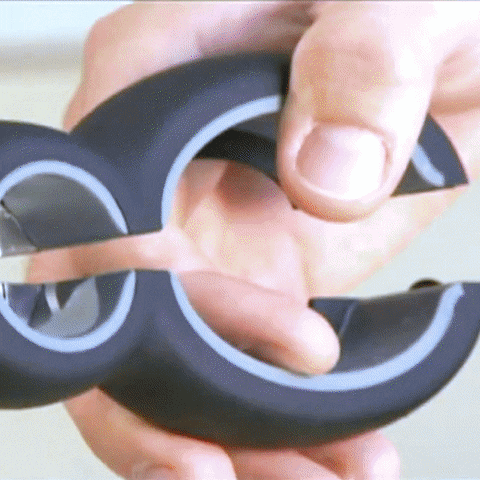 ARC HANDLE DESIGN – the human body mechanics principle, grasps the sense to be comfortable, enhances grasps the grip strength, uses more effort.
ERGONOMICALLY DESIGNED – Easy to grips and opens different types of Plastic Bottles perfectly; Easily twist off screw caps with a simple twist
ARTHRITIS FRIENDLY – Perfect for Arthritis and Seniors. No more frustrating opening bottles, or tight jars.
EASY TO CLEAN – Using silicone to be the jar opener lining
LARGE OPENING ANGLE – the larger opening angle is, the larger can lid can be unscrewed
HOW TO USE
1. Gauge the correct size circle grip per jar lid size
2. Place over lid and squeeze
3. Turn & Twist breaking the factory seal and pop the lid off
SPECIFICATIONS
PACKAGE INCLUDES
1 X 6-In-1 Multi Opener