Transform your old and scratched car into a brand new looking one! Use this Car Scratch Remover paste. Made from cleaning and color repair materials to flawlessly banish car scratches. It effectively removes any type of marks or scuffs making your car as good as new!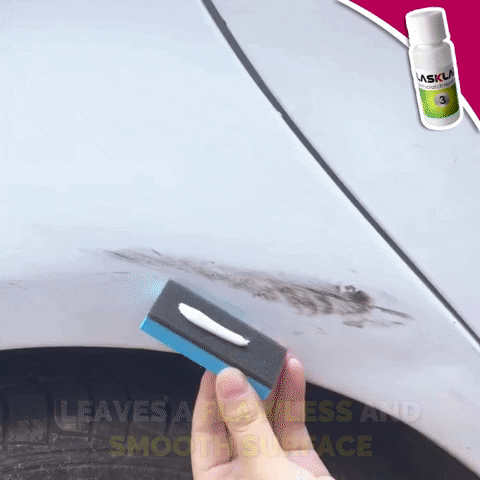 A relatively cheaper alternative to repair shop services, enabling you to save a lot of money. Use it through the pour and wipe method– pour the paste into a sponge or fabric and wipe into the scratch. Effects are visible upon application. It free from any harmful chemicals, safe to use and has a pleasant smell to it.
FEATURES
Effectively repair car scratches
It effectively banish car scratches and restores the color of any car making it look good as new.
Effective for any type of marks
You can use it for all types of scratches no matter how big or small they are.
Instant results
You can observe visible results upon application.
Free from harmful substances
No harmful chemicals are used in producing this product, it is environmentally friendly and safe.
Hassle-free car repair
No paint, no mess, and no sweat car scratch repair.
Car scratch repair at a lower cost
Will help you save a lot because it has a lower cost than a car repair service.
Specification
Weight: 20ml
Package:
1 bottle of Car Scratch Remover Paste