No more dirty water is allowed! High Pressure Water-Saving Filtered Shower Head has Double filter system, including PP cotton filter and negative ions purify the water and protect your health.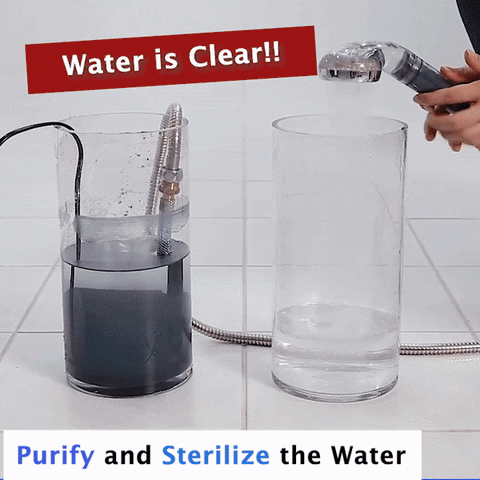 It saves 30-50% water and it provides 3 position adjustment for you to choose, gives you the most comfortable massage.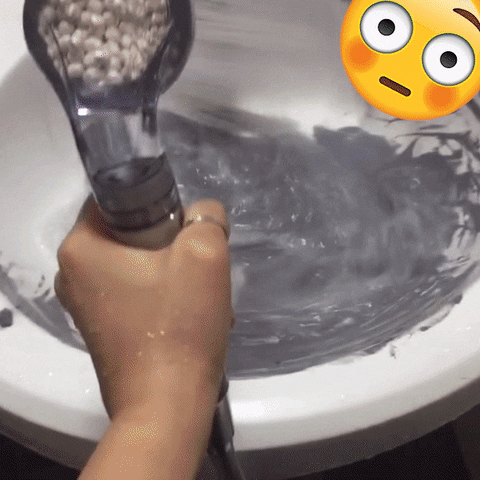 FEATURES
STRONG PRESSURE BOOSTING ABILITY – Increase water pressure by 50% under low water pressure, soften hard water, suitable for old residential & low pressure pipelines. Improve the cleaning ability & provide water massage.
NEGATIVE ION ENERGY SPHERE – Activate water, reduce chlorine, purify and sterilise the water to eliminate dry, flaky skin, make your skin and hair smoother and softer, also these sphere help to dissipate fatigue and refresh your body.
PP COTTON FILTRATION – Absorb harmful substances, make the water very clean and healthy to use.
HIGH-PRESSURE WATER-SAVING PERFORMANCE – Up to 30% water saving and 200% water speed increasing than typical faucet pressure with steady water flow.
3 POSITION ADJUSTMENT – Has Saturating Power Blast, Rainfall Massage and 2 Mixed Mode for you to adjust the water, massage your body.
NON-TOXIC – Main body adopts PVC material, high strength, non-toxic and tasteless
TRANSPARENT DESIGN – Show how clean it is, no more dirty shower head
GOOD THERMAL STABILITY – Safe to use
MULTI-LAYER PLATING MIRROR EFFECT – Nozzle panel is made of stainless steel. No shedding after 48 hours salt spray test, long-lasting bright as new
SOLID CONSTRUCTION  – No leaks and easy to disassemble
EASY INSTALLATION – International standard interface connect to any standard hose in seconds
SPECIFICATIONS
MATERIAL – PVC and Stainless Steel
POSITION – Saturating Power Blast / Rainfall Massage / 2 Mixed Modes
COLOR – White / Blue
HOW TO …
PACKAGE INCLUDES
1 x High Pressure Water-Saving Filtered Shower Head (including one PP cotton filter)