REDUCE THE EFFORT OF LIFTING HEAVY ITEMS!!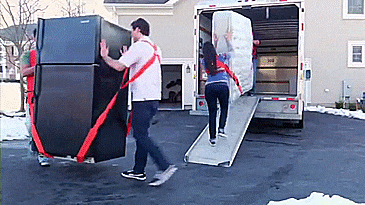 Do you need to move big and heavy furniture? This Furniture Lifting Strap is your solution. With it, you can easily move furniture up and down the stairs and through corners.
The HomePlus Furniture Moving Strap is designed to encourage proper lifting techniques and prevent painful back injury. Straps easily fit in your back pockets or tool belt. Strong, lightweight straps encourage proper lifting techniques.
By spreading the weight across super-strength webbing, the HomePlus Furniture Moving Strap reduces the effort required to lift furniture or other heavy items by as much as 66%. They are excellent for carrying office partitions, desks, lockers, safes, woodworking tools, hot tubs, mattresses, furniture, appliances, HVAC units, cast iron bathtubs, etc.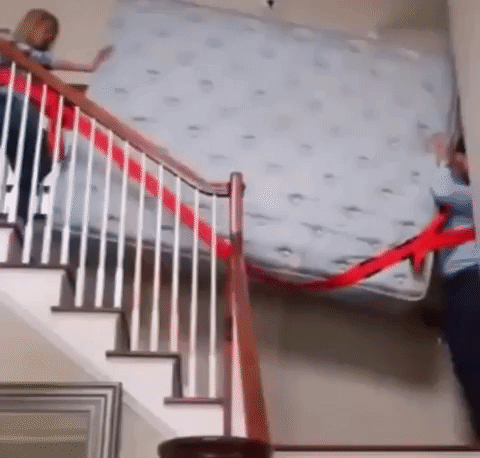 Keep arms and hands-free – It recognized the need for your arms to be unconstrained. The need for stabilization, opening doors, and overall balance is all attained with the HomePlus Furniture Moving Strap. Allows for one free hand temporarily when needed.
Safely lift and move – Ergonomically designed to promote and facilitate proper lifting techniques.
Reduce back pain – Back pain and strain is avoided by ensuring proper lifting techniques and utilizing the body's strongest muscles, the legs and torso. It also significantly reduces strain on arms and hands when lifting objects.
Versatility – Due to the seemingly unlimited adjustability of the strap through the buckle, users can move and lift heavy, bulky furniture easier than ever.
One size fits all – Differences in the height of movers are overcome due to the adjustability of the webbing through the buckle.
SPECIFICATIONS
PACKAGE INCLUDES
2 pcs x HomePlus Furniture Moving Strap
NOT SOLD IN STORES! 
ADD TO CART NOW for 50% OFF
Please note that Shipping Time will take approximately 3-4 weeks.
SHIPPING INFO
How long will order processing take?

Orders typically take up to 7 days to process before they ship – excluding weekends and holidays. During the holidays, processing times may take up to 14 days. You will receive an email confirming your purchase with the shipping tracking number when your order is shipped out.
How long will it take for me to receive my item?

US orders will be shipped via USPS. Shipping methods for international orders will vary based on the shipping address provided.
Transit time to the US: 5-20 business days 
Transit time to international: 10-45 business days
An order takes 3 weeks on average to ship. 
There are circumstances that are out of control (natural disasters, holidays, weather, etc) that may cause shipping postponements. While most packages will arrive on time, there may be circumstances and delays that our carriers may experience. For this reason, we do not guarantee the exact delivery time; delivery issue is the responsibility of the shipping company. 
Please note that Shipping Time will take approximately 3-4 weeks.
RETURN POLICY
What is your return policy like?

We'd like to think that every customer leaves a happy customer (and we have good reason to!) but in the event that you don't, we offer 30 day money-back guarantee, no questions asked! Just our way of saying thank you for your trust!