THE BEST GIFT FOR KIDS!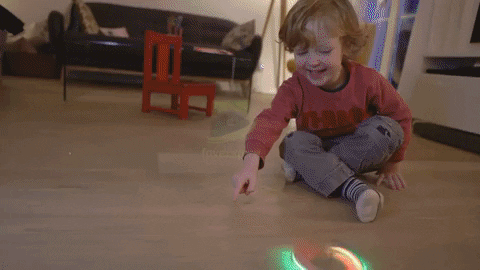 The Laser Chariot Mini High-Speed Car spins in high speed 360° so it's always fun to watch it spin against gravity! The cool LED taillights can make it even more exciting to play and watch!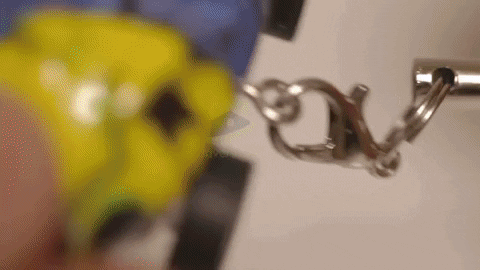 Plus, there are various game modes so you can use your creativity to constantly find new ways to play with it! The compact racer body allows you to carry it everywhere for your kids! Develop your kids' imagination with this!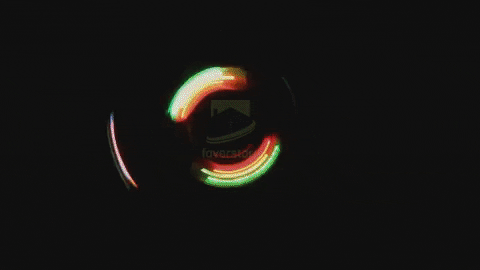 FOUR BASIC PLAYING METHODS
High-speed 360º spinning:

 Put the stunt car into the ball and the car will rotate around it. With the rotation, the light changes its color, like a rainbow ball. 
Colorful spin in fingertip:

 Hold the back wheels tightly and turn on the switch. The car will roll in your fingertips like a colorful Ferris wheel. 
Double cars opposite-pull: Two High-Speed Race Cars rotate with the length of the two ropes. The car will rotate rapidly like a shining spinner. 
Fixed-point spin: Connect the pen and car by rope and use the pen as a fixed point. The car will rotate with the pen. Just like racing in an annular runway.
🚗Great gift for those who are suffering from fidgeting, anxiety, ADHD, autism.

🚗The High-Speed Laser Car can rotate through 360°at high speed in any round container, making realistic LED dazzling lights emit and look cool in the evening.

🚗This toy looks like a cute mouse, which can trigger children's curiosity and imagination. Made of non-toxic materials and surrounded by a smooth plastic ball, the car will not hurt our hands.
🚗Equipped with a USB smart charging connector, and it has a mini charging cable, which makes it more environmentally friendly.

🚗

Multiple funny playing methods:

 More fun waiting for your kids' exploration.
SPECIFICATIONS
Materials: Plastic

Product Size:

Mini High-Speed Laser Chariot: 1.6*1.2*0.6″

The diameter of the ball: 3.1″


Product Weight: 1.15oz

Power Supply: Built-in lithium battery USB power supply

Charging Time: 15min 

Playing Time: 12-15min
PACKAGE INCLUDES
1 x Laser Chariot Mini High-Speed Car (in random color)
1 x Transparent Ball
1 x USB Charging Cable
1 x Hanging Rope
NOT SOLD IN STORES!
ADD TO CART NOW for 50% OFF 
SHIPPING DELAY NOTICE:
Please be expect 2-4 weeks shipping delay due to the High Volume of Order.