Bring your nightmares to life with this LED Halloween Mask. It emits bright neon lights with a creepy design making it perfect for every Halloween celebration. It has four control modes: stable light, slow flash, fast flash, and off.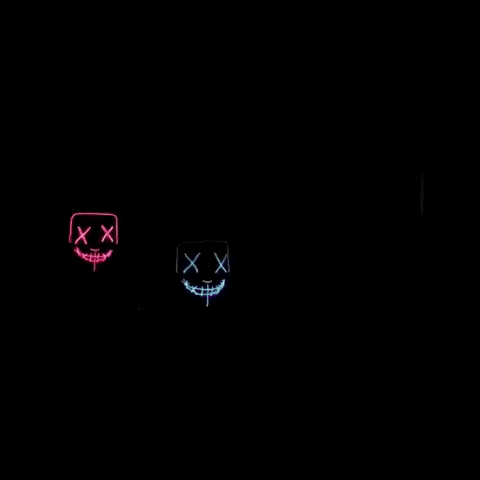 It is made from High PVC quality, making it durable and safe for the user. You can also use this on different occasions like night parties, discos, and festivals. It is battery operated and lightweight to wear.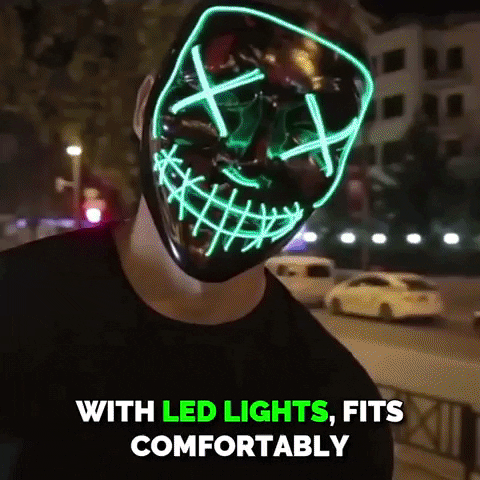 FEATURES
Unique costume
Perfect for those who want to effortlessly slay their party costumes.
Emits bright neon lights
Produces bright neon lights, making every party LIT.
Four control modes
You can choose whether you like a stable light, slow flash, fast flash, or if you just want the light off.
Suitable for different occasions
Not just for Halloween but also for night parties, birthday celebrations, costume parties, concerts, and more!
Battery operated and durable
It works through AA batteries and is made from durable PVC materials for a longer lifespan.
Free from harmful UV rays
It is safe from UV and free from any harmful chemicals that may affect humans.
Specification
Coverage: Full face
Color: Red, Green, Blue, Light Blue, Pink, Purple, Yellow, White, Orange
Size: 21 x 17 x 8cm
Material: PVC
Package
1 LED Mask
1 controller