This
Anti-Swelling Herbal LymphPads
clears up lymphatic congestion
 in your body and
boosts your immunity
 in the process. It also
purifies
your skin,
eliminates fatigue
and makes you
 feel energetic with skin that glows
.
It 

stimulates the lymphatic drainage

in lymphatic and lipedema by loosening the tissue of fibrosis. The penetrative herbal essence provides a particularly intensive massage effect, which 

stimulates the microcirculation

in the tissues and

promotes lymph drainage

.
What are you waiting for? TRY IT NOW
FEATURES:
Aids lymph drainage causing pain & swelling 
Unblocks clogged lymph nodes, which

 help with immunity

Anti-swelling & anti-inflammatory properties
Stimulates expulsion of waste products & toxins

Lavender extracts 

help 

treat insomnia

Boosts

 

energy level
USAGE:
Apply LymphPads one hour before bed-time.

Take one adhesive sheet and slowly peel off paper.

Place the LymphPads on the adhesive where noted to "Put adhesive sheet on this side" and place onto the soles of Your neck.

Remove LymphPads after 8-10 hours.

Wipe surface body part with wet towel

.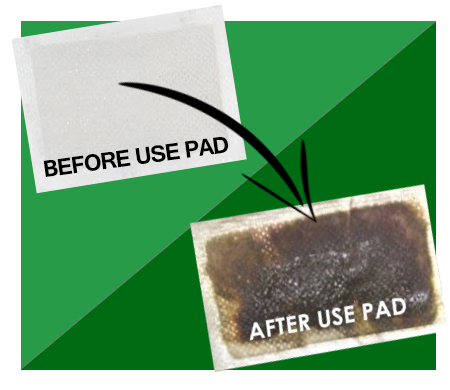 SPECIFICATIONS:
Weight: 64g
Ingredient: Bamboo Vinegar, Vitamin C, Lavender Essence, Radix, Mixed Herbal Extracts
PACKAGE INCLUDES:
 10pcs x Anti-Swelling Herbal LymphPads