A realistic toy perfect for racing, doing pranks, science projects, and school presentation props. Crawls like a real cockroach through its feet, you can have fun with your friends and family and scare them at the same time.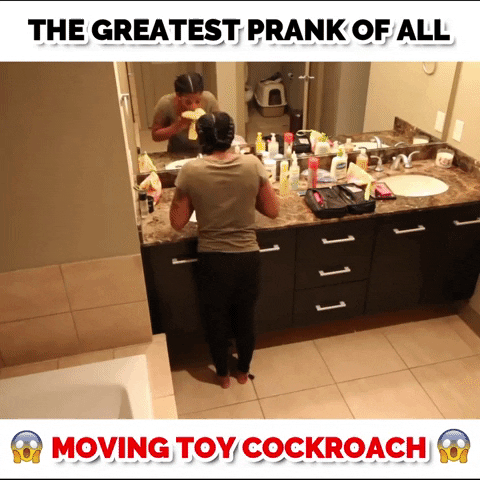 It is easy and safe to use– just click the button at the bottom of the cockroach. Made from durable materials making it last for a long time! It is small and lightweight, easy to keep, and can be used in anywhere. This product is suitable for people of all ages!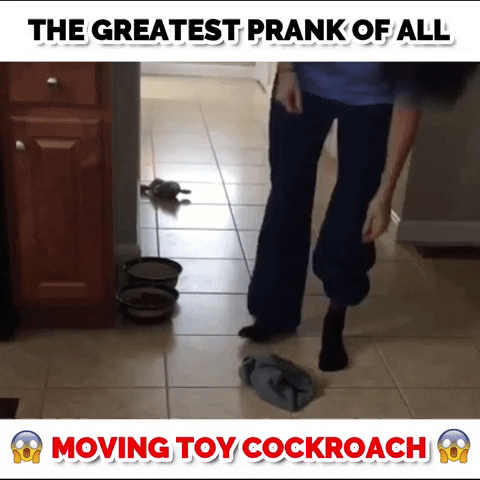 FEATURES
This product looks like a real cockroach, from its dark brown color and figure to its movement, anyone could believe that it's a real one.
A battery powered toy, making it look more alive when moving. 
Since it looks real plus its ability to move like one, it can effectively scare people and make a successful prank on them.
Suitable for ages 6 years and up
Adults and kids can enjoy with this toy.
No harmful chemicals added. It is made from environmentally friendly materials, making it safe for humans as well as nature.
Made from quality materials making it durable and suitable for long-term use. 
Specification
Weight: 0.132kg (0.29lb.)
Package
1 pc. Moving Cockroach Toy