Brace yourself for a life-changing moment, with this Neck Hammock for Pain Treatments! Created and designed by a physical therapist for treating neck pain and correcting posture. It is a recommended tool by most doctors, especially by Dr. Michael Pound, a renowned chiropractor in California.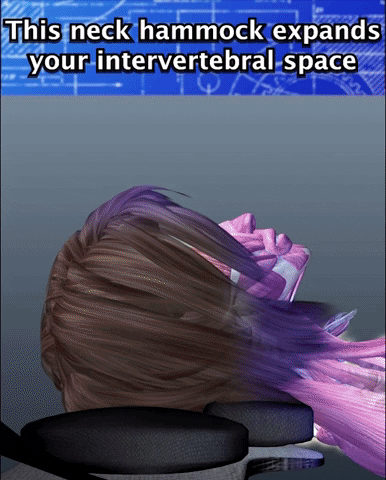 Relax yourself using this Neck Hammock and treat the pains that you have been feeling from your shoulder up to your head! It expands your intervertebral space and relieves muscle tension so you can sleep soundly and comfortably. You can feel its relaxing effect in an instant. It is easy to use,  secure it via door jamb, doorknob,or railing. Use it at home or at the office.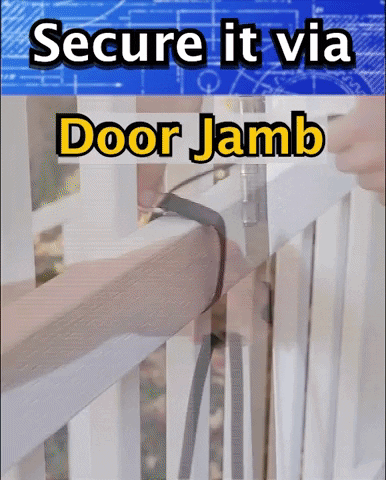 Usage
Secure the device

via door jamb, doorknob, and railing.

Lay your head on it and
Enjoy!
FEATURES
Treat Headaches, Neck Pain & Shoulder Pain
It expands the intervertebral space of a person and relieves muscle tension making the shoulder, neck, and head free from pain.
Correct Posture
Helps you sleep in the correct position and straighten your bones for a good posture.
Instant Effects
Users can feel the relaxation upon the moment of usage.
Chiropractor Recommended
Recommended by most, especially the very much trusted Chiropractor, Dr. Michael Pound. 
Enjoy a Good Sleep
It keeps your head in the correct position while resting or sleeping. Ergonomically designed to be extremely comfortable, providing the best, undisturbed rest for you. 
Convenient to use
Only two steps in using this neck hammock. First, secure it on a door jamb, doorknob, or on the railings. Second, lay your head on it and enjoy the relaxing sensation.
Durable
It is made from selected and high-quality materials, so it will last longer than the ordinary neck hammock.
Safe
You can have your back, shoulder, and neck pain treated without getting any side effects.
Easy Storage
Comes with waterproof pouch for easy storage and carrying around!
SPECIFICATION
Weight: 0.35kg
Color: Black
PACKAGE INCLUDES
1pc Neck Hammock
2pc Strings
1pc Elastic Rope
2pc Metal Hooks
1pc Waterproof Pouch!