Experience the foot pain relief with
PowerFoot Flat feet corrector
. 
They help to lift fallen arches and flat foot. Whether you're going barefoot or wearing shoes, slide our
Arch Support Insoles
into your foot and instantly feel the difference!

Pressure – absorbed design helps reduces the bad impact that's brought to your hard-working feet. Three-arch support design evenly distributes pressure not only across arch, heel and ball, but also pain on the knees, joints, lower back, hips, and arthritis caused by incorrect feet structure. 
FEATURES
TARGET COMPRESSION TECHNOLOGY: We have

 

carefully designed

 

to instantly reduces pain, not only in the heels, arches, and balls of feet.
DISTRIBUTES PRESSURE:

 

Three-arch support averages pressure across foot's arch, heel and ball. It keeps your subtalar joint mobilization balance.
POSTURE CORRECTION:

 

Straightens hips and prevents muscle imbalance. Corrects knick-knee and bow leg.
REDUCES PAIN

 

caused by flat feet, Plantar Fasciitis and poor walking posture.
Great for those who

 

STAND on their feet for

 

PROLONGED periods of time and the

 

ELDERLY.

Silicone gel, lightweight, stretchy and comfortable
Supportive, all-day relief, can be worn at day or night, indoor or outdoor.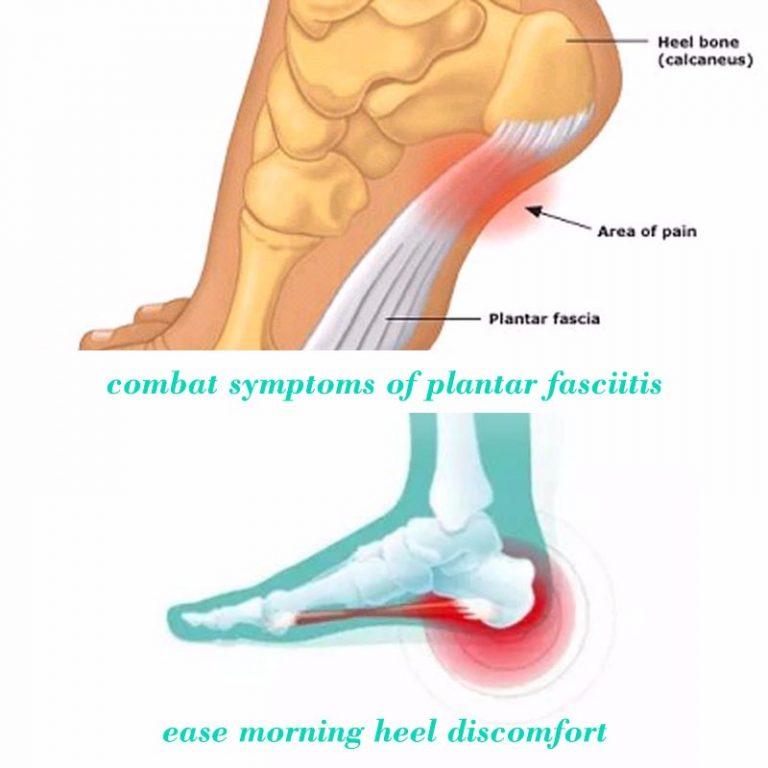 EASY TO SLIP ON, FITS ALL SIZES: It's

 

ultra-comfortable

 

and

 

can be worn all day, every day without any awkward feeling. It stays in place and is always ready to absorb your weight and movements; fits perfectly and aligns your foot without you noticing
SUITABLE FOR ALL KINDS OF FOOT PAIN: Don't suffer from constant pains and let it affect your quality of life. Walk and travel further so you can do much more to enjoy life!