Keep your car safe and clean from scratches, snow, dirt, and other damages with Disposable Car Cover. Made from durable elastic-plastic material to protect the whole car of any shapes and sizes, roof to tires.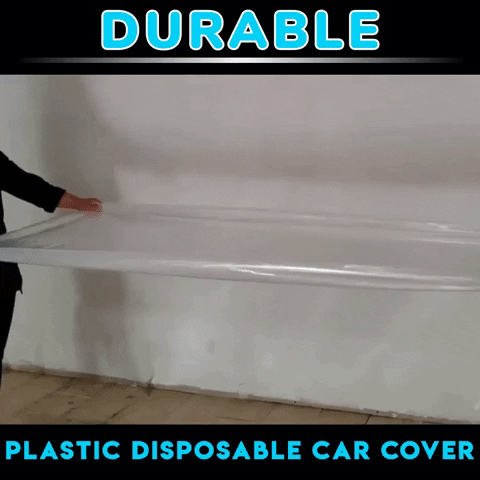 Collapsible, lightweight and easy to store, an item you can bring in your car wherever you go. Saves you time and money, zero cleanup, needless for car repair.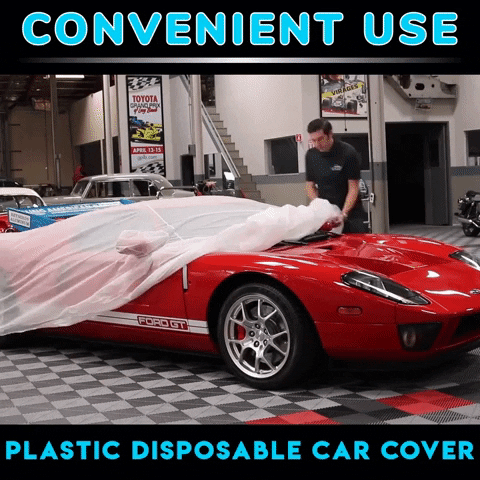 Features
Instantly protects cars through covering it and blocking dust, wind, snow, water, and other damages.
Made large and elastic to perfectly cover the whole car, suitable for cars of any type, model, and size, from the roof to its tires. 
Waterproof and Weatherproof
Made from thick waterproof and weatherproof materials, enabling it to withstand all kinds of storm and weather.
Disposable and extremely effective, saves the time and energy you usually spend on cleaning, washing, and scrubbing your car.
Made from lightweight and collapsible plastic materials enabling you to store it anywhere.
Easy to set up; doesn't need any supporting tools. Simply put it on and cover your car.
Specification
Material: PVC Chemical Fiber
Size: S:3.6*6M, M:3.8m*6.5m, L:4.1m*6.6m, xL:4.8m*7.5m
Package Includes
1x Reusable Car Cover