If your blades dull too fast … TRY THIS!
Hight Quality Rotary Blades that last TWICE AS LONG as traditional blades.
If you are ready for a blade that is super sharp, cuts like a breeze and can last twice as long as any other blades, then it is time for you to try our Rotary Cutter Free.
Imagine …
Having a rotary cutting blade that stays sharper longer and gives a good clean cut every time.
Cutting your 3rd quilt with the same blade and not foresee needing a change anytime soon.
Cutting through four layers of 220gsm cotton-lycra knit fabric like butter.
Our blade's work with all major brands of Rotary Cutters like OLFA, Fiskars, Dritz, Ginger, Martelli and many more so you can use your favorite Rotary Cutter with our blades…
PREMIUM QUALITY MATERIAL – Each blade is sourced from high-quality, durable SKS-7 Tungsten Steel and coated with titanium to create a corrosion-resistant, long-lasting blade.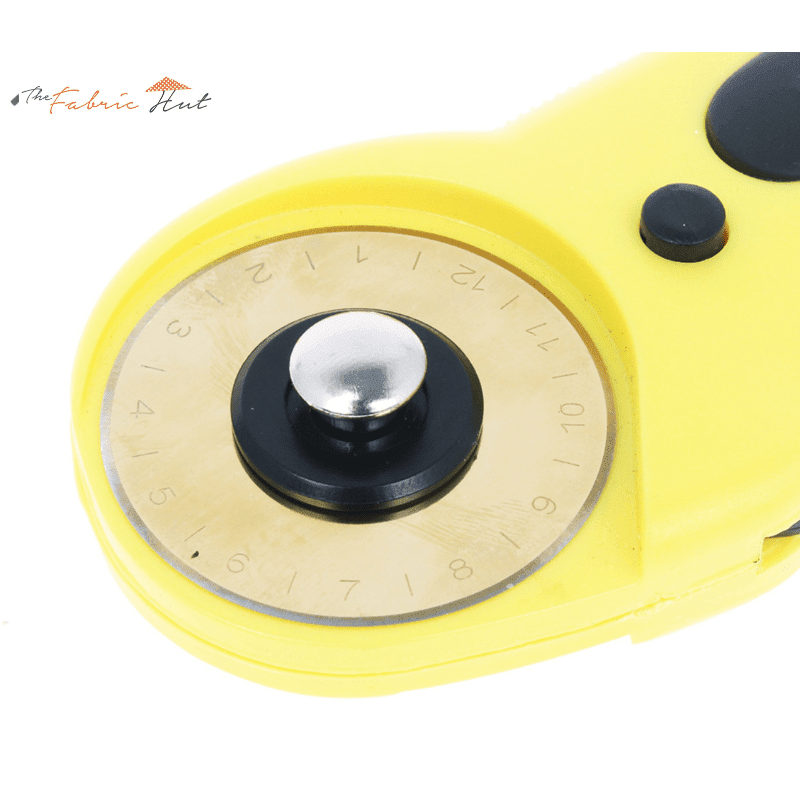 Fits All Major Cutter Brands – Including OLFA, Fiskars, Clover, Martelli, Quilters Select, and Gingher 45mm rotary cutters.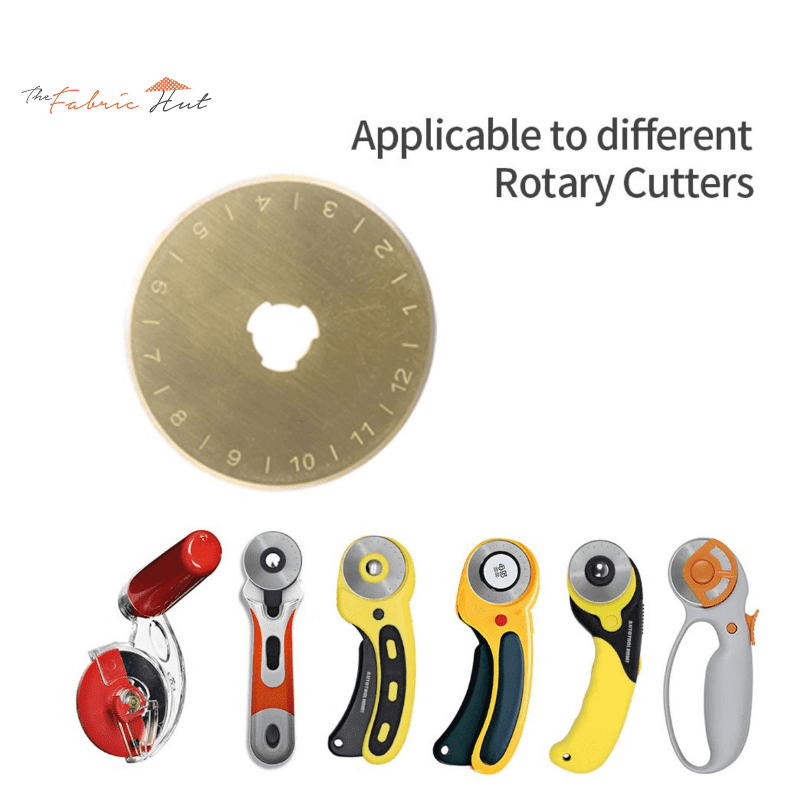 Cutting Versatility – These 45mm rotary blades can cut a wide range of materials and mediums, including cardstock, paper, fabric, vinyl, wood, and more; everything you need as a crafter.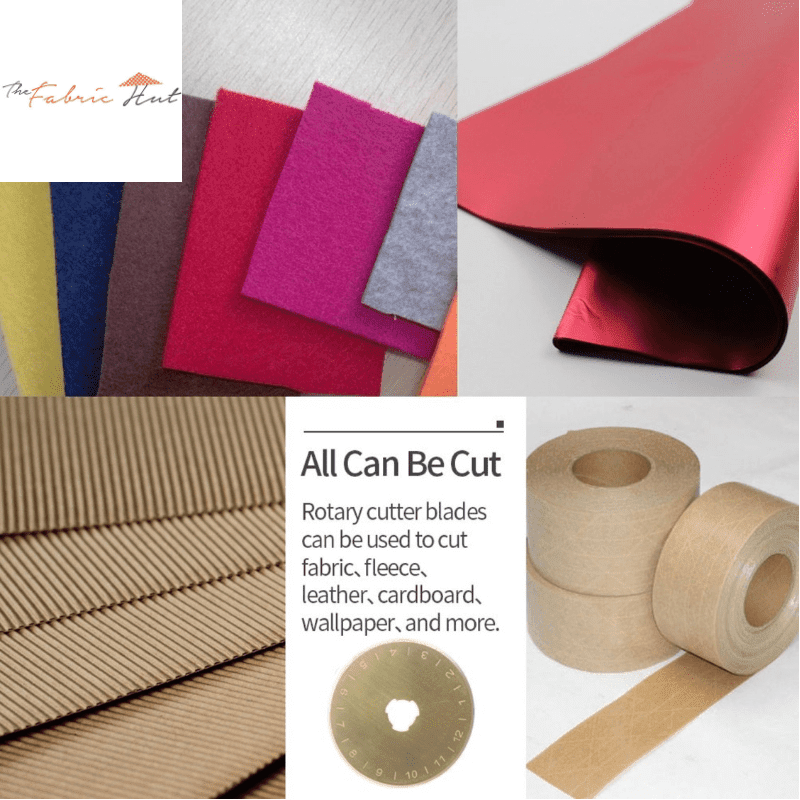 TESTIMONIALS
★ ★ ★ ★ ★
"I really like the titanium coated rotary blades, and now I have been using them, I don't think I will switch back or use any other kind. They stay sharper longer and give me a good clean cut every time."- Donna D..
★ ★ ★ ★ ★
"I purchased the titanium coated blades as a test of the product and have found them to truly be a product that seems to be sharper and for a longer period of time. I am in the process of cutting my 3rd quilt with the same blade and do not foresee needing a change any time soon. I do reverse the blade after each project, but normally I get 2 and rarely 3 quilts from 1 blade. I love them." – Sim H.
★ ★ ★ ★ ★
"The blades are top-notch! They cut accurately and this was such a bargain!" – Marianne G.
★ ★ ★ ★ ★
"I had been using a dull blade for so long I didn't realize what a sharp one could do. Cuts like butter, very satisfied and the blades are properly oiled." – Michaela
SPECIFICATIONS
Blade Material: Stainless steel, Carbon steel
Blade Slide: 4.5 cm
Length: 18 cm
Size: app.16.5 cm x 6 cm
PACKAGE INCLUDES
10 x 45mm Titanium Coated Blades
1 x Plastic container to hold the blades
1 x Free Ergonomic Rotary Cutter
NOT SOLD IN STORES!
ADD TO CART NOW for 50% OFF 
Please note that Shipping Time will take approximately 3-4 weeks.
SHIPPING INFO
How long will order processing take?

Orders typically take up to 7 days to process before they ship – excluding weekends and holidays. During the holidays, processing times may take up to 14 days. You will receive an email confirming your purchase with the shipping tracking number when your order is shipped out.
How long will it take for me to receive my item?

US orders will be shipped via USPS. Shipping methods for international orders will vary based on the shipping address provided.
Transit time to the US: 5-20 business days 
Transit time to international: 10-45 business days
An order takes 3 weeks on average to ship. 
There are circumstances that are out of control (natural disasters, holidays, weather, etc) that may cause shipping postponements. While most packages will arrive on time, there may be circumstances and delays that our carriers may experience. For this reason, we do not guarantee the exact delivery time; delivery issue is the responsibility of the shipping company. 
Please note that Shipping Time will take approximately 3-4 weeks.
RETURN POLICY
What is your return policy like?

We'd like to think that every customer leaves a happy customer (and we have good reason to!) but in the event that you don't, we offer 30 day money-back guarantee, no questions asked! Just our way of saying thank you for your trust!