Here's a new comfy partner during the Cold Weather!



You can experience the benefits of a Blanket and Sweatshirt in just One Product. Made from microfiber and sherpa which are known for their ultra softness and great heat retention.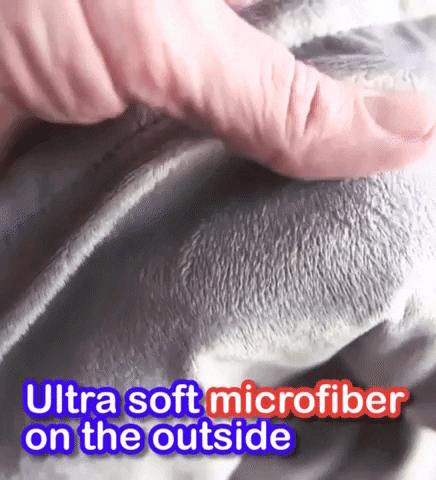 It comes with extra-large sleeves, a giant warm hood, and a wide front pocket you can use to put your hands in. Wearable both indoor and outdoor.
Features
2-in-1 Benefits
It has the benefits of a blanket coming in the form of a sweatshirt. It allows you to feel warm and comfortable whatever you are doing.
Protects
Big enough to cover and protect your entire body from chills and cold, helping you prevent getting any sickness due to cold weather.
Comes With a Wide Pocket
Has a wide pocket you can use to put stuff or to cover and protect your hands from the cold. 
Made Microfiber and Sherpa Materials
On the outside – Microfiber: ultra soft, stain-resistant, durable and water-resistant.
On the inside – Sherpa: known for its softness, density and heat retention.
Reversible
Modernly and fashionably designed even on the inside, reversible depending on your desire to feel which fabric.
Comfortable
Made from super soft plush weave fabric, keeping you comfortable whenever you are wearing it. It doesn't slip from the body or drag on the floor; it fits well and is hassle-free.
Specification
Length: 90cm
Chest: 80cm
Material: Super soft plush weave fabric
Color: Blue / Gray / Pink / Red
Product Includes
1x Super Soft Blanket Sweatshirt