A complete set of wire removers to help you effortlessly remove wires from the electrical connector. A perfect tool that will help you improve your efficiency and ensure your safety. Composed of 18 removers suitable for different terminals.
It is easy to use, you can remove terminal wires in just a blink of an eye, helping you save your time and energy. It can effectively remove the wires without damaging them and the electric connector. Use it through a push and pull process.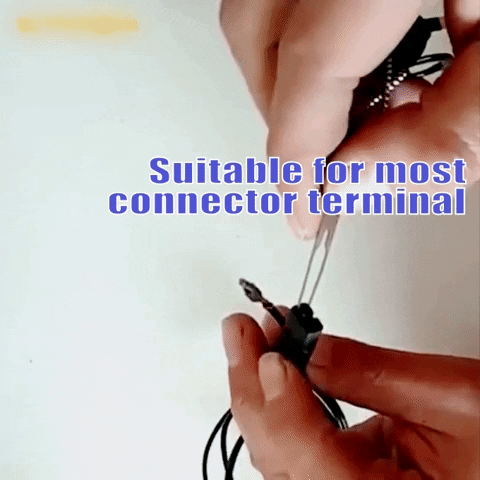 Features
Effortlessly removes terminal wire
You can remove the terminal wires without exerting too much effort unlike the traditional way. 
Eighteen varieties of removers
It is composed of 18 removers giving you convenience and making sure you can find one suitable for your needs.
Designed to be handy and helpful with ring holder, making it portable and easy to keep. You can keep it in you bag, purse, or pocket without losing them.
Use it via push and pull process. No further actions are required, very convenient.
Each remover is wrapped with safety protection plastic as an insulator, disconnecting all electricity for you, ensuring your safety.
Made from highly blendable and strong steel, designed to be used for a long time without wearing off.
SPECIFICATION
Sizes: from 0.8mm to 8mm
PACKAGE
18 pieces of Terminal Removers